Current events
Front page › Al-Men » Current events
A new, over 15m long machining centre, and more cutting capacity
13.12.2017
Al-Men Oy is investing in a new 15,5m long machining centre. We're also buying a new aluminium saw with the latest technology.
We are already using 10m long machining centres, which belong to the longest ones in Finland. The new Emmegi Satellite XT -machining centre will give us the ability to machine longer and larger pieces. The latest technological innovations will bring even more efficiency and flexibility to our production. The machine will be our fifth 5 axis machining centre for aluminium profiles.
These investments in machining and cutting capacity support our aim to be a versatile aluminium subcontractor and a pioneer of aluminium machining in Finland. This will strengthen our competitiveness and in that way we can create competitive advantage to our customers, too.
The machines will be delivered to us in spring 2018.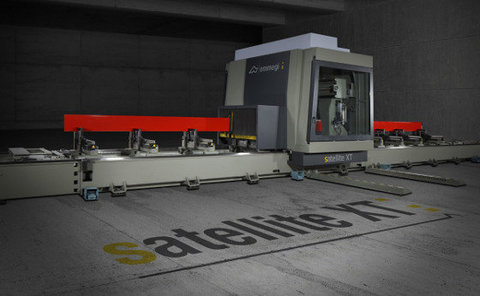 Back to the news